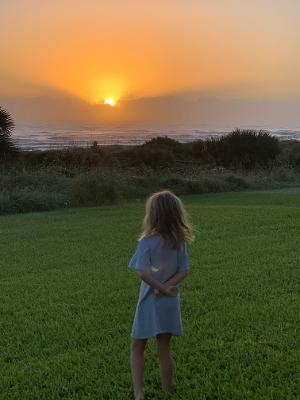 Remember when you were little and what you wanted more than anything for Christmas. Awe…the anticipation of a life size doll, a bike, a horse. Later, maybe a phone (and private line). A car. A child. A Grandchild. And then out of the blue…comes that year when you realize that you don't want a thing. You truly do not want one single solitary "thing". You have a zillion robes, soft sheets, matching socks, and plenty of hand towels…Santa doesn't bring you ponies and he doesn't take off a few extra pounds either…I know/I asked…so what else is there? You have reached the pinnacle of Christmas…alas! You have all the memories of your childhood locked in and the trying times of a young parent hoping to get it right. The successes and failures of Christmas mornings have come and gone…and Thank you Lord…what a gift! 2021…it's about time. I'll start with a mimosa!
Let's talk about the worst year ever….2020 may take the cake but I have been doing a lot of thinking about this. Don't get me wrong….this one is WAY, WAY, up there on the crappiest year list for sure, but I have had a lot of shitty years. Let's start with that one year my son had cancer, Gary had triple bypass heart surgery and my Mom died… But I will also never forget…that was the year Whit came into the world! Maybe one of the worst years was when my brother, Mike, died or possibly all those years Graham lived so far away and wasn't able to be home for Christmas. It was a pretty sad year when Kelley got divorced….or that horrible year we came close. I will forever remember the year Gannie couldn't live without Lou! Now fast forward…I have wonderful memories of my brother, Graham brought Mercy with him when he finally decided to come home and Kelley is giddy happy! Gary and I are in our favorite home of all time holding hands (LOL) and watching football in a new leather recliner! Not bad.
Tragedies have happened to us (and to those close to us) this year that will change our lives forever. And what I know for sure is…every year will bestow a good and an evil. That happens as time rolls by. One year you will sing and dance and the next you may not. As we force ourselves to look forward to what the future holds, you may find yourself holding a flower your Grandchild has randomly picked for you. Or better yet, whisper they love you in your ear out of nowhere! Wrap that up in a bow for me! As I have explained before I have never been a fan of ANY Holiday, but strangely this one may have a more meaningful impact than most. This terrible year will not be forgotten but neither will this past Thanksgiving when I asked Annie Kate what she was most thankful for and she said without hesitation or sadness,(in a child's eye) my Uncle Stephen.
Time chooses to travel on… so 2021 I will raise my glass, and gladly take you on.
Sadly I already know I will not loose a pound, or exercise more but I will uphold my promise to sleeping late and watching murder documentaries. I plan to write more, play harder, and I will hug the hell out of everyone! I got myself some new front teeth (which I asked Santa for 60 YEARS ago!), some eyebrows, and a little botox this year…I can't wait to see what's next!
Fake news…you have nothin on me!