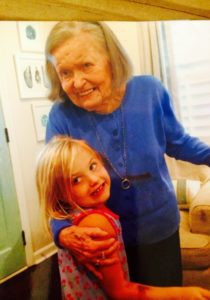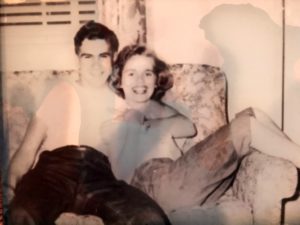 I was reluctantly packing up a few mornings ago to return from a month long beach a thon, when my friend and my usual roomie Sue asked me, "Does this mean summer is over?"  As I was rummaging through my belongings, my wearied brain began reflecting… "Yep", I said…"I think this sweltering summer may be coming to an end"… but beach trips and day drinking ..well, not on MY watch my friend! I have visited mountain vistas, I have swam in the deep blue sea, ridden bikes on long and winding roads, and saw my very first grey whale! This sweet summer has left an impact on my life forever.
And then came August….
Most days have been spent with family and friends, as it should be. I found it not so critical to have my toes in the sand or even a mountain to climb…but it was critical to have the people I love by my side. If you're lucky enough to have," fill in the blank", then you're lucky enough! I am…because I had Merle.
An Angel left us this summer. We knew it was time, but none of us will ever be the same. My mother in law raised me. I was only 18, a baby. She let me sleep in her home. She cooked for us more delicious meals than I could count. Often she washed my children's clothes (and my children!). She brought soup to us when someone was sick and emptied trash cans when stopping by for a quick visit. We talked on the phone for hours, and she kept my children for days. There were hello hugs and more hugs to say goodbye. She kept my family safe and sound, and told me she loved me all the time. She wasn't my mother in law…she's a Mom to me, only I had to share her with everyone else who loved her.
As this summer winds down and the end is finally here, it has been oddly beautiful and colorful and dark.
Gary happens to be on his 31st camping trip with his 4 best friends. If they were any closer they would be girls! He loves his backpacking buddies and they truly care, so I'm happy he is there. Time ticks on. Parents, siblings, friends, and precious puppy dogs are not allowed to be around forever. I "kid around" about my wine and my girl time, and I don't like to take "stuff" too serious, but there is no kidding around when I tell you, in this silly little blog, how much I cherish the people I love.
Fall…YOU ARE MY FAV! A time to miss everyone that I miss and kiss everyone that is here.
So hurry home GAY-REE (as Merle would say)
PS…You better get your butt to the 10th (and last!) MelaNoMo this year!
"ALL GOOD THINGS MUST COME TO A 10"
love you