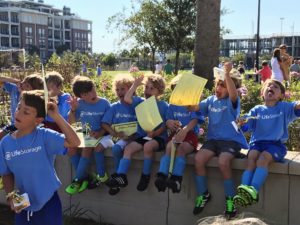 I was a terrible "Soccer Mom". Just ask my kids. It wasn't uncommon to find me sitting in my car at my son's baseball games…hey, don't judge…too cold, but everyone deserves a second chance in life, so…here I go again.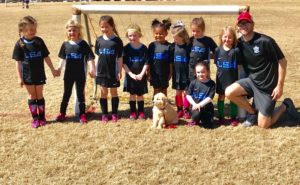 The Grand kids ball games have begun, and I'm wondering….do I have to go?
I would not define myself as "athletic"…nor would anyone else, although I could pull off a kick ass cartwheel about 25 years (or so) ago. It's the dog eat dog competing part that doesn't appeal to me. Gary said I don't care so much about sports because I have never "won" anything…he may be on to something, but that's not entirely true. I did win something when I was ten. It was 1964 when I entered the rink and received my one and only "championship" (did someone say championship?) ribbon at a horse show. Yep, a spellbinding walk/trot competition at summer Camp! I had no doubt that this gorgeous colorful prize would be sufficient evidence to convince my parents to buy me a horse. Didn't happen. Hopes and dreams were shattered at such a fruitful time, explaining the downfall.
I recall wanting to withdraw from competitions at my first introduction to a spelling bee (circa 1960)…Humiliating, was it not? I readily experienced the agony of defeat as soon as the "bee" began. My stomach was constantly swirling and forming knots from this harrowing contest.
While we are on the subject of corrupt fun and games….  What's up with the mortifying sport of musical chairs… seriously? I was much too young to process the sudden screech of the record player needle, the scrambling for a chair, the pushing the shoving….who would not want to forget the torment, and OH, for the love of GOD, that red rover red rover fiasco … The trying attempts to bust through belly first into the sweaty thick criss/crossed arms of the neighborhood hoodlums. WHY? I ask. I'll give you my blood, sweat, and tears at my annual physical…done. I surrender to the over achiever.
The grand kids are throwing, hitting, and kicking …and I don't mean tantrums. We are full on sports now. Finally, my unforeseeable luck at becoming a champion again. The cheerleader that never was is back in the game. I get to root root root for the whole team and that would be Whit, Laney, AK, and PayPay!
I win and my "trophies" are a keeper!