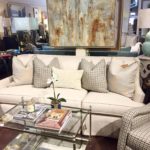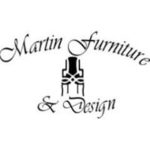 I got a call from a friend not so long ago and she asked me if I would be interested in working for her at the store. My first thought was WORK…(insert screaming emoji here…and a million plus explanation points!!!) How in the hell, I mean WHY in the hell would I go back to WORK?  Seriously…Now? Like in, "Can you start next week" now. OH CRAP O LA….this is going to require the absurdness of me being punctual! This will force me to put on foundation. I will have to search the world over for work apparel, and somehow smile while doing so.
So I said, "Sure"!
I am too young to be idle. I need to be creative, think outside the box, meet and greet, execute responsibility, get back in the grind, acquire new skills, and examine new challenges. Right?
I buttoned up my white quarter length sleeve shirt with my one and only rocking it stylish necklace, I got me some TB espadrilles, and showed up at 9:00 am ON the DOT!  Finding myself on the payroll at the finest Furniture and Design store in downtown Gainesville. "Hello, Martin Furniture and Design, this is Tracy, how may I help you"? (the professional me)
I am a professional rookie while awaiting my social security! I have admitted this before but I own the title of having more teenager jobs than anyone. On purpose mind you. Meaning… jobs for adolescents which do not require expertise. Okay, okay, I haven't "followed my dream", reason being…It never occurred to me to have career fantasies! (what a nightmare) I haven't necessarily chased "my calling" either, but I did get this call! I intuitively ignore my exceptional talents, gifts, and virtues and devote my time simply concerning myself with having a sufficient amount of fun. Fun is the celebration of enjoyment, a pastime of laughter, and the antonym of work. I now wake up a smidgen bit earlier to take care of business, I lather my face in Chanel foundation, No. 30, and scamper out to my nine to five. My new delightful diversion!
Work is "strictly" a party at Martins Furniture and Design… and they pay me to come!
Thanks for the invite!