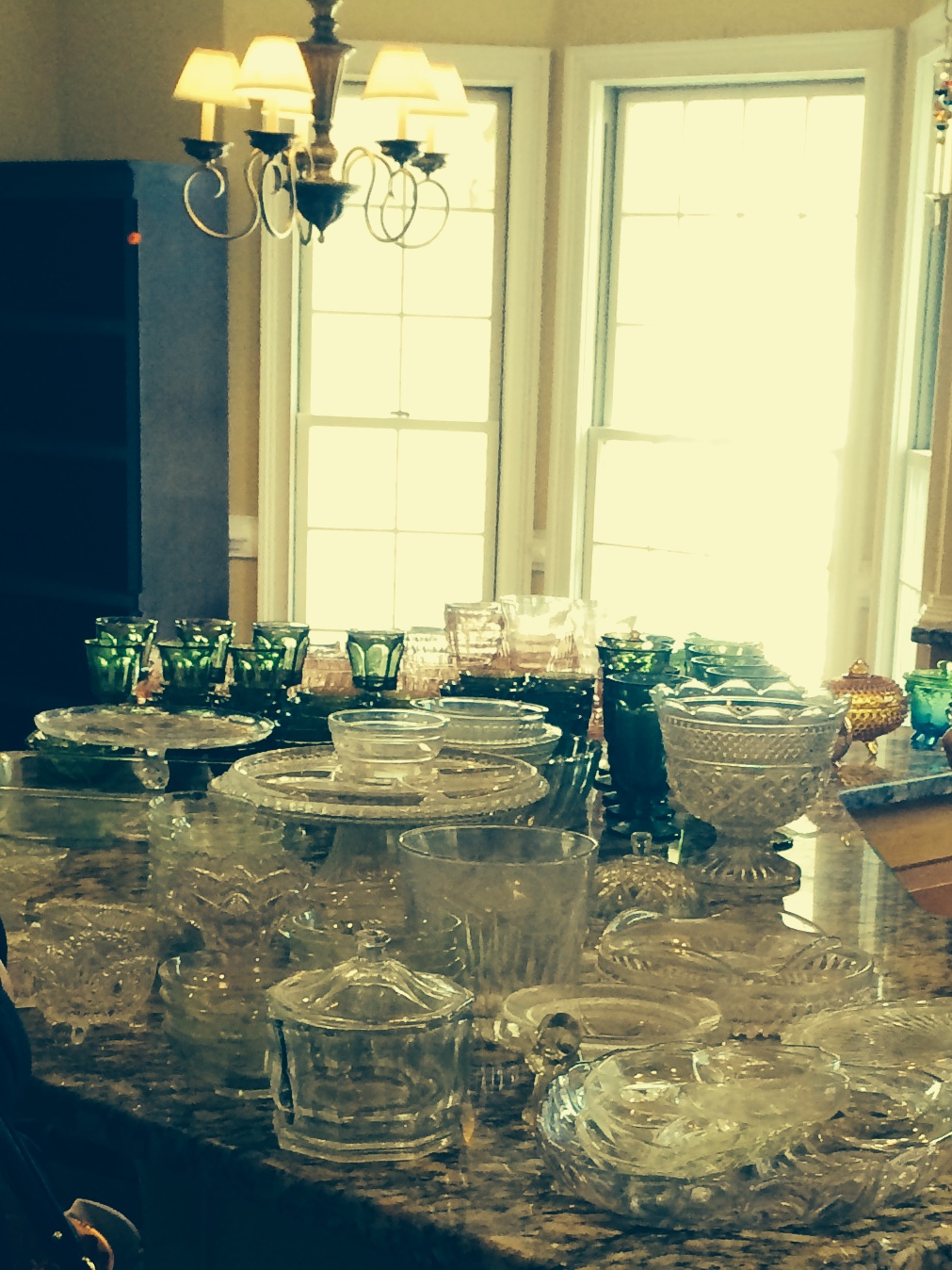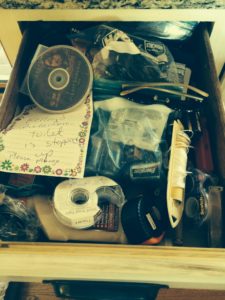 If you ever have a yard sale (well… we just did), you will learn that your worn scarves, coats and hats, tethered shoes and pocketbooks, and cross stitched yellowed pillow cases have zero value…even to the earliest Saturday squander. I never want to see archives of fake gold wrist watches, scratched up readers, flip phones, knick- knacks and odds and ends again. I need a cleanse! If you literally want to clear your head…unclutter! To discover the essence of your soul…purge! In order to be mindful of your heart… be on your toe's…and tidy up!
For encouragement… Kelley insist a downward dog can do the trick! (I have a dog) When Margaret and Mercy need inspiration they grab hold of a paint brush, and Gary tromps through the brush. I escape to writing. I acknowledge my aptitude…which is why the possibility for me to find "fulfillment" is compromised!
 I'm not a recovering perfectionist…
Chaos is bedlam. I flip out when people surround themselves in walloping amounts of disarray and scattered clutter. Isn't life excessive enough without hodgepodge, trinkets, and whatnot's? Understand, there is no argument that my home is not polished, but I need to feel confident that heaven will have a colossal amount of (charming) baskets inserted into white cubbyholes to separate my boots from my Nike's, and a massive collection of shabby chic hooks for rain gear and sun hats. Sterile closets with wooden hangers and a functional junk drawer with only one scotch tape, one hammer and one flashlight.
Take a deep breath, hold, exhale… Cast aside some bits and pieces every day…even if it's just a skinny bottle of chardonnay!