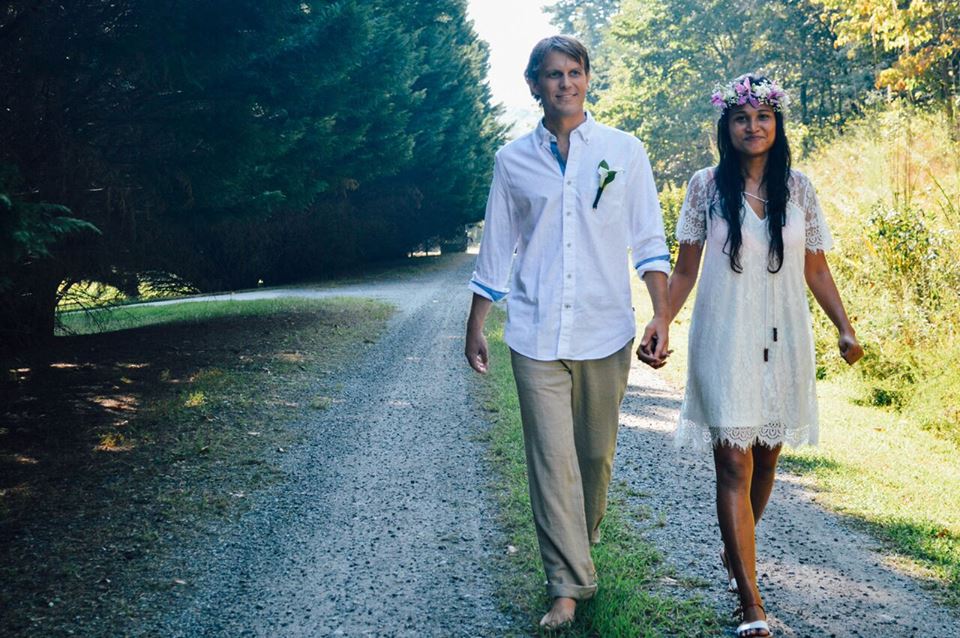 Ye
sterday I had a hard time trying to "get going". So I didn't. I really couldn't. My butt was cemented to my bed. My brain was on the breech of tears all day, and I ate stuff that would make a dumpster diver sick. You see… my son left for Yap with his recent angelic wife, Mercy, and I don't know when I will see them again. I earned my day of self pity.
To define pity;
Is the feeling of mercy toward another.
Mercy Me.
I met Mercy in mid July. She jumped in the back seat of my car at baggage claim, north terminal and we were complete strangers. She has never been to America. I didn't know what to say to her, so as I usually do when I'm a nervous wreck, I asked her countless questions. She answered in a whisper, so shy and guarded that I couldn't understand a word. I would look in my rear view mirror at Graham, and he would translate her soft spoken English to louder English. Once we were home, Graham sat reassuringly close to her on the sofa, we continued on with small talk, trying our hardest to find common ground. She sat still and quiet, staring at her hands while I frantically stirred around and about from the kitchen to the den trying to keep my hands as busy as my mouth. At long last, (maybe 30 minutes) Neil, Margaret, and the girls came by to meet this young innocent Yapese girl who was soon to be a family member of our own. Annie Kate and Payton were a much needed distraction from the delicate awkwardness of this unfamiliar girl so overwhelmed in this unfamiliar world. She was the bravest, most frightened, humble, and courageous young lady I had ever met. I felt sorry for her and for me. This was hard.
Hard can be a good thing, but double wow, when you consider how intimidating this had to be for Mercy…traveling across the globe to meet all of us must have been truly terrifying! (and we all agree…Gary is terrifying) Mercy and I learned a lot about each other as we stumbled our way into becoming friends. We strolled through Wilshire Park a day or two after she got here. All day everyday….I probed her about her home and her family, like a private investigator constructing an interrogation of an international spy. I learned her life story as we walked around the square to the "Rock". (explaining the concept of the "rock" to the new girl in town was as challenging as explaining the dry cleaners) With hesitation and a resistant smile she told me all about Yap, nieces, nephews, and how she had to walk long distances to school as a child. She eagerly emptied the dishwasher in the morning (dishes are typically washed by hand in Yap), and cheerfully played hide and seek with "the girls", and in no time, by evening we were lounging comfortably with our beer and chardonnay.
It didn't take us long to learn that although we have 8,000 miles, 40 years, and approximately 40 pounds between us, we both find comfort in the same ol stuff…like not feeling afraid, love to be loved, and finding a purpose stuff.
The weeks went by at an accelerated pace and the agenda became even more frantic. Graham had surgery, they traveled to Charleston, he flew to Texas for a business trip and one day after he returned… on a brilliant sunny Saturday afternoon in September they walked down a dirt road barefoot, holding on to one anothers hands, and were married on the Hooch!
I know most weddings take months and months to plan for whatever reasons that seem rational to the bride and groom, but don't you think sometimes with all the talking, planning, and rehearsing it could potentially lead to those over anticipated "New Years Eve" plans…. as opposed to the not so scrutinized plan that makes for the perfect party! I've always been a fan of hasty, but no way could we have prepared ourselves for a more undisguised unimaginable bona fide day.
and Mercy and I are no longer strangers.
I love you both… all the way to Yap and Back!