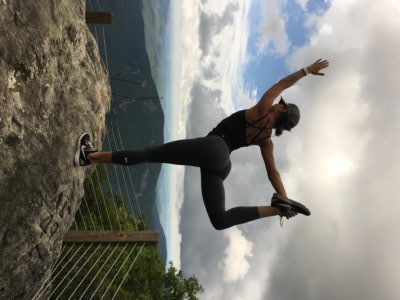 It appears that the 40 year anniversary celebration at the fabulous Greenbrier for these two love birds isn't going to happen. Therefore I can not write my "Part II" cliff-hanger adaptation of the "honey moon", turn it into a romantic novel, and become famous! Damn it!
It's just one of those "life things".
HHHMMM…Life things? Isn't it fascinating how "life things" can change everything?
On June 30th, I got a call from Lewis, my father in law. He said, Merle, my mother in law, had fallen and he needed help getting her up. When I got to their house she was on the floor and didn't seem to be hurt, but definitely was not herself either. Gail, my sister in law, and I got home from the hospital the next morning at 3:00 am. She had a stroke. Everything changed.
On July 7th, after a quick trip to see my Dad, and of course, throwing in some time with my Lakeland girls, I get a call.  The news was that on Friday, July 1st, Neil had found a small lump on his neck.  He had a biopsy, on July 6th, and it was fine. Everything got scary, and then everything was all right again.
July 10th Kelley, Whit and Laney came to visit. Everything got happier (and a lot louder)!
July 11th Neil had his five year scan! Once we got the wonderful results that Neil is good as new and cancer free…Everything was perfect.
July 14th Graham came home from Yap. (his second visit in 2 + years) At 5:00 PM that afternoon he shared the news with us that he was getting married to Mercy, his beautiful girlfriend, and everything became exciting!
July 20th, we will meet her for the first time… everyone is anxious! Including Mercy!
My summer "novel" was going to sound something along the lines of…
Chapter 1
The summer time moves slowly. Sprinklers, Popsicle's, and blow up swimming pools filled with naked children in the back yard during the heat of the day…lingers into lemonade, ice tea and cold beer while the family rocks to the laughter of children and tree frogs on the front porch at dusk. The heat, mosquitoes and fire flies slow the sunset down to a trickle….
Well, not exactly….let's start over.
Chapter 1.
Taking trips …for sure…but not to the Greenbrier…trips to Dr. appointments, airports, drug stores and Publix! We are making time fly… by washing towels, making beds and picking up toys! And when it's five o'clock some where…it's 8:00 in the morning in Yap!
I may not be going on a trip of a life time… hey, that's okay. I have the best story to tell. This just might be the best chapter of my life… I couldn't be prouder of  my mother in law. She truly is an Angel, and she is getting better every day! I loved the part where Kelley and her vivacious children, Whit and Laney came home, and brought joy, laughter, and Peter Pan movies …and how about this phenomenal epilogue…Neil is well, and Graham and Mercy live happily ever after!
Screw the Greenbrier…My summer is a best seller!