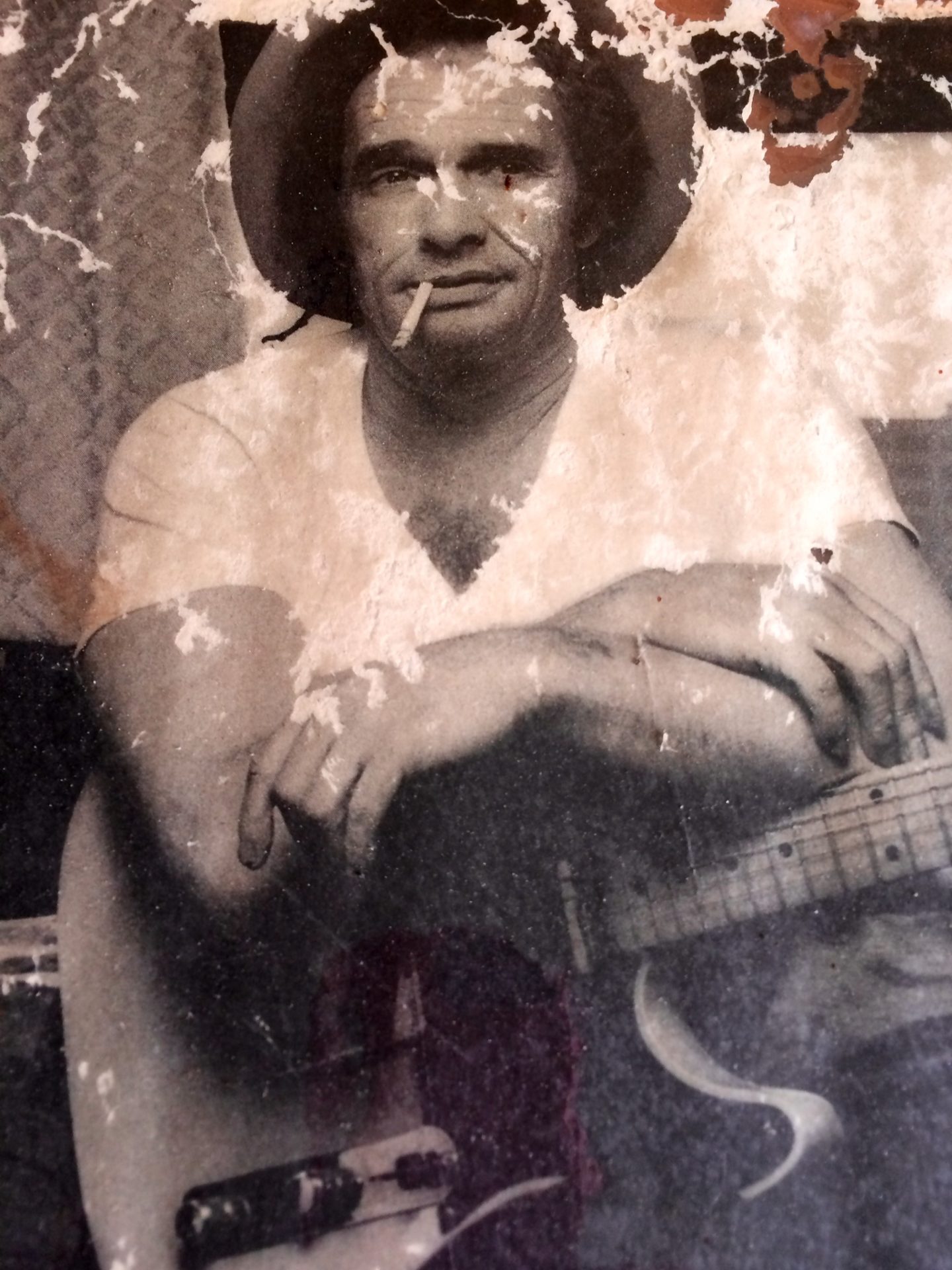 I'm not sure I understand the difference between a "country boy" and a "redneck", but I do know that I should have realized one or the other was going to be a big part of my life when my "soon to be" family comes driving down from Georgia (decades ago) for our wedding in central Florida, (the hottest place in the world) pulling a camper, and park it smack dab next to the future grandparent in law's Airstream in a treeless RV park, for a week long summer vacation slash OUR WEDDING WEEKEND! Yea, I should have known! Jeff Foxworthy's entire comedic routine is based on the concept…"You might be a redneck"… IF you did what the ENTIRE Gaines' family did at MY BIG FAT REDNECK WEDDING!
I think it was the fall of 1972, on a chilly colorful day, I got the clarification.  We were traveling towards the Smokey Mountains, in his 1968 Volkswagon Karmann Ghia… 8 track cassette full on. It was one of my first dates with my new "country boy" boyfriend, and Merle Haggard was singing Okie from Muscogee…not only did this "redneck"  know ALL of the lyrics, but he knew every song Merle ever wrote! I was slapping my thigh, and we were as happy and pleased as we could be.  But as you know….  "Momma tried to raise me better, but her pleading I denied, I have only me to blame, cause Momma tried"!
"Country folks" are so proud of themselves for getting out of prison, paychecks, and Pabst Blue Ribbon. They love mean step fathers and mean dogs, mobile homes and hoarded porches, baby daddy's and their Momma's. All ya need is your church family, a few funerals, couple of cousins, and a divorce or two… the vitality to life. Nothing like it…I mean nuttin!
For better, for worse, for richer, for poorer, in sickness and in health….and for the love of George Jones, Waylon Jennings and Merle Haggard until death do us part… Gary did!  My husbands love for north Ga., country folks and rednecks, hiking, fishing,camping, ALL pale in comparisons to his love for music and Merle. Merle Haggard was born April 6th, and died, 79 years later on April 6th. A day to be memorialized. ( Side note… our Grandson, Whit, also born April 6th… will now ring in the mind of Hooch, forever) He received condolences from his colleagues….and I was so afraid he would be" on the liquor", as they say, for days.
"We need to have music that contributes to the well-being of the spirit. Music that cradles people's lives and makes things a little easier. That's what I try to do, and what I want to do. You don't want to close the door on hope."
by Merle Haggard
"Country music is the perfect "blog" for drinking, loving, cheating, or crying and I ain't lyin!"
by Tracy Gaines…a fan