One of the reasons I thought it would be a good idea to start writing a blog is because I am constantly writing letters to people (almost everyone) in my head anyway. And like most people…this commonly occurs the minute I lay my head on the pillow.
It seems to me that I have written a zillion letters to you alone Dad …in my head. Thanking you, bragging and/or apologizing, but mostly reminiscing about you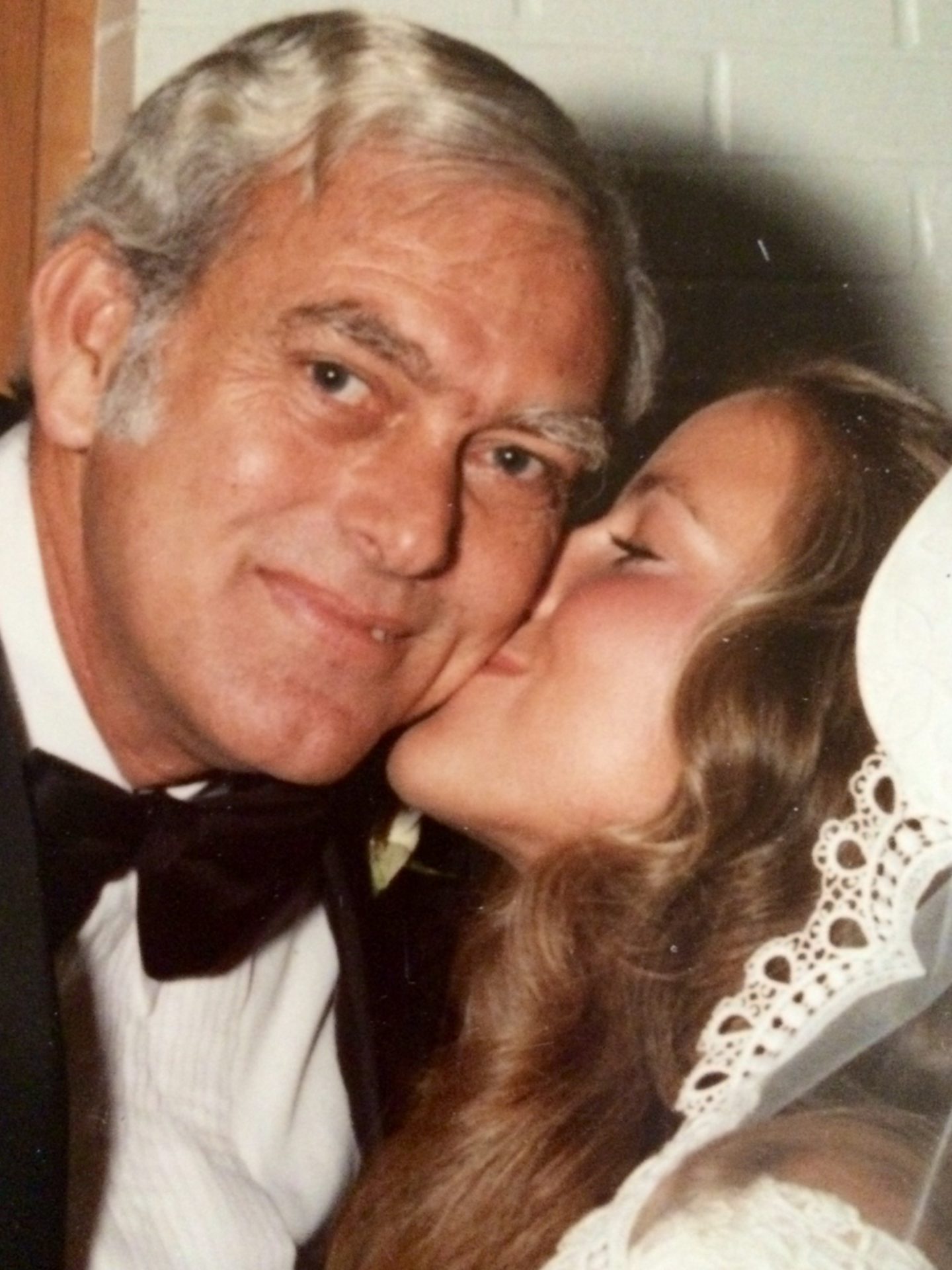 when I was small.
Dear Dad,
When I was little, I thought you were a movie star. Isn't that how every little girl should feel? You were JFK, Frank Sinatra, and Dick Van Dyke… all rolled into one. You were an impressive man. Yep…huge AND hairy.
I loved the way you smelled. Scotch and cigarettes were what dark suits, crisp white shirts and striped ties were suppose to smell like. I love my memories of you and I remember, very well, the kindness in your words and in your voice when you talked to me.
As I have grown older now my memories have grown vague, but these are a few that will stay with me forever.
Crawling in bed with you and Mom was very frowned upon. I had to be convincing of a terrifying nightmare (with tears). I always chose your side of the bed…I felt so safe there.
My summers were soft to say the least. June was spent at camp, July in Highlands and August at the beach. I had no idea how idealistic my childhood was, but then my life hit a spectacular high note when you took us to Miami and Vickie Carr sang "It must be him" on stage TO ME! I was sitting front and center, at the Diplomat Hotel. "OH PLEASE IT MUST BE HIM" she cried out to me…but I thought I was the one "that would die"! I wanted to be Vickie Carr… still do.
One of my personal favorites was THE SLEEPY TIME RIDES! We would beg, plead, holler and pout for you to take us on a drive before bed time. We were relentless, so once in a blue moon you would cave…after cocktails and dinner you would drive us "monkeys" in our pajamas a few laps around the block. I remember the giggles and joy of euphoria like yesterday…it was, no doubt, the indulgence of a lifetime.
The "crack squad shuffle"(your military waltz into our bedroom), hiding at the bottom of my bed, and you singing Tracy Jane, Tracy Jane would make bedtime…sometimes… my favorite part of the day.
I tried to teach you the twist, and you tried to teach me to be myself. You watch every dance I ever learned and I listened to every lecture you ever gave. I assumed you would have every problem solved by morning, and you weren't afraid of anything. I didn't know you were worried about every thing…You let me be a child.
I loved the way you talked about your Mother. I loved they way you made our Mother laugh. I loved "trying" to make you proud of me, number three… with the worst grades in Polk County, (must have been quite the undertaking), but being proud of you…my great- hearted father… has always been effortless, for everyone.
You can say I love you a thousand times a day and never mean it as much as my Dad not saying it at all.
You never had to.
Love,
Tracy Jane