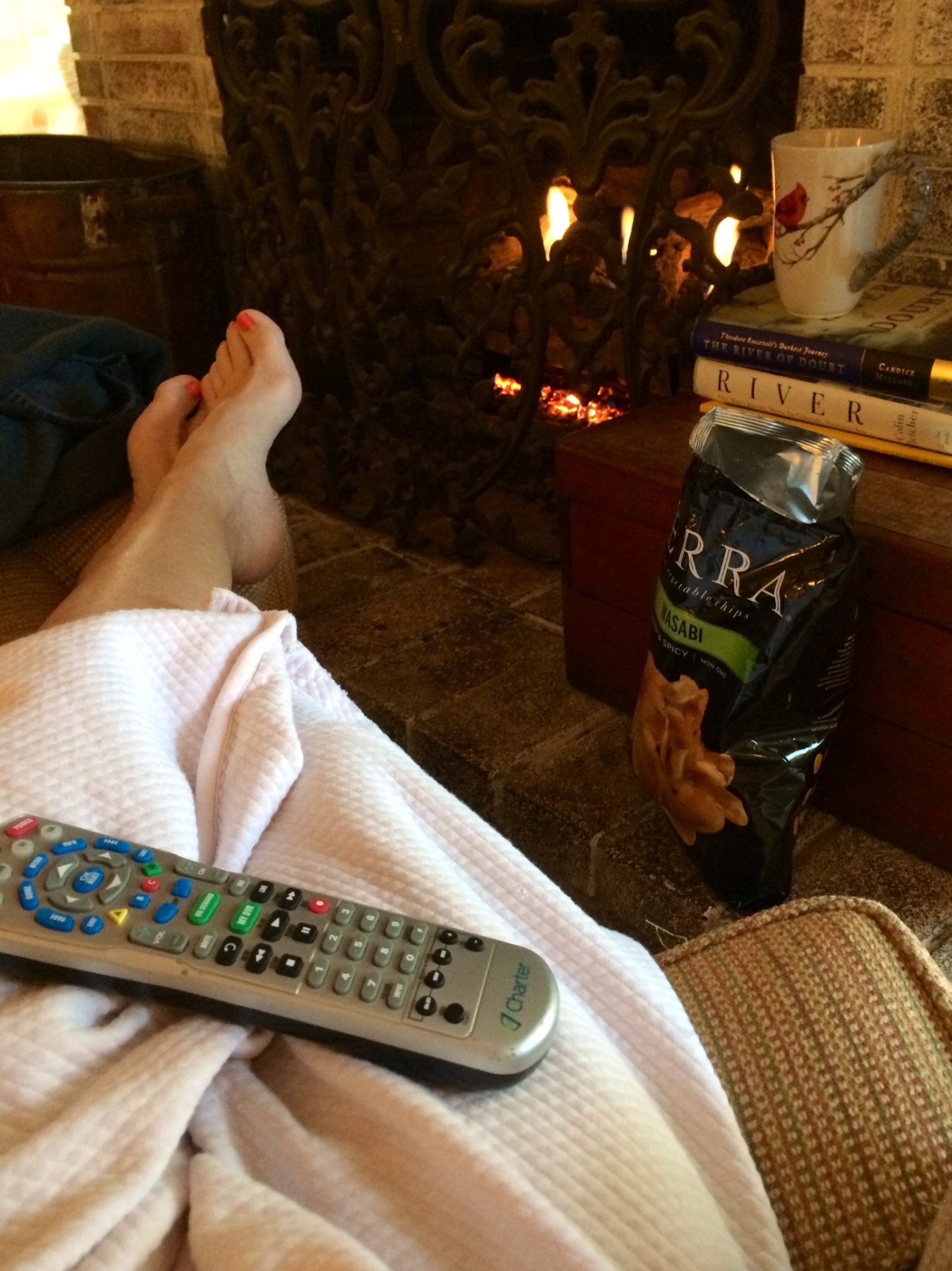 New Year Resolutions…Lent… GUILT!
I am just getting over my severe Christmas "giving and receiving" disability, and now I get slapped in the face with …it's that time of year to become "a better you" crap. I'm suppose to be inspired  (on Jan. 1st…with a minor hangover) to become a better me? I have spent 61 years trying to be "better", more sophisticated,  more exceptional, more purposeful and fit… it doesn't seem to be working out so well thus far! This "Me"…devours pizza for breakfast! "Me"…likes wine for dinner and the "Me" I know…is only inspired if she can stay  "steadfast" in her robe all the way to the end of Live with Kelly and Michael.
I had a revelation about Resolutions and Lent…NO MORE LIES! It's time I face the facts (with out looking in the mirror!) and be honest… about who I am. I am lazy! I am weak due to minus zero self discipline and I have come to the conclusion that the key is to accept this non transformable "Me". I am incapable of coming up with the thing to "give up" for lent, and I alone have to carry the burden of shame for my carb addiction, of course, I get that. (but, hey, Ash Wednesday was yesterday…so I'm ok today) My Mother use to ALWAYS give up "sweets" for Lent.  She was so proud… 40 days and 40 nights with out ice cream. I thought how absurd to give up ice cream! I am more than certain, sweet treats was NOT the sacrifice God had intended for ME!
So recently…like anyone struggling with low self esteem from friends replacing their fine gold watches with fitbits they bought themselves for Christmas… I ventured out to hear an "Inspirational Speaker". A" Motivator", if you will, instead of a therapist… for now anyway …and it worked! I was inspired… And this is why….
I went with Kelley, my daughter, who motivates me every day to be a better human, and our friends, Cindy and Les. Friends of ours that we have loved for 30 years and love being with. We went to the event with modest expectations and we were thrilled because we loved it! We found ourselves talking, laughing about old memories and solving all of today's problems until one in the morning… wishing we had more hours to spare before going to bed! So this is what happened….every once in a while I catch myself at a place surrounded by people that I love and feel HONEST with… and this was one of those nights.  It is so rare, so wonderful, and so ridiculously joyful that I was begging for time to stand still. I stopped myself from talking (or the rare occasion of listening) and I actually acknowledge to myself to be present. As if you can feel your heart stop and smile… moments like this have meaning. It is during these times and places that life is unexpectedly exceptional…and deserves to be honored. No rainbows or sunsets…just four friends…hanging out… life is  good t-shirt….. insert here!
You can not be inspired every day. (if you are…I sure don't want to hear about it!) Some days all you do is "sacrifice"!  It is always a good idea to immediately grab your robe and  throw yourself a humongous pity party! (If you even THINK about getting dressed… you will ruin everything… and all the fun will go away! May I suggest a good bottle of chardonnay?)
As the story of life may not be a fairy tale…so it goes…
Once upon a time, in a land far far away…you will find love.  Sometimes it may be called your daughter, a friend, or an old loyal dog. They are honest, and they are what is real, and you will need nothing more. They give you joy like ice cream, they will inspire you just to be your unforgivable self, and they always make you better!
forever and ever…the end.