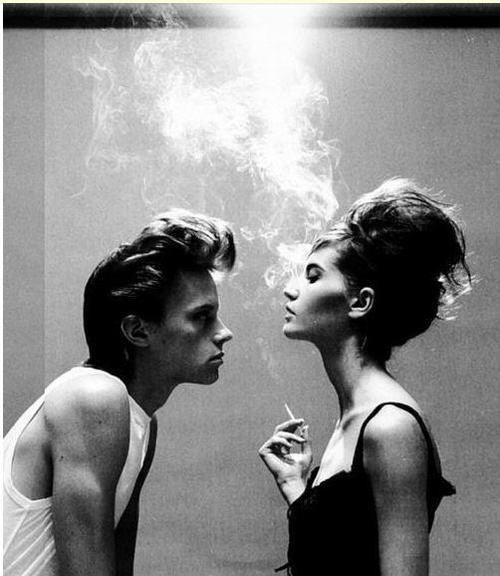 You don't get to be pretty. You don't get to be smart, and you definetly don't get to be cool.
I found out early on, it wasn't going to work out for me…I lit a cigarette in front of my Mother, when I was about 19 years old, and she BURST out laughing, and said, "You are so cool"… in a very scary Betty Davis kind of way! (and she was a smoker)
You are born with a cool factor, and no matter how hard you try, you either are, or you never will be. In the 60's and 70's there were a lot of young "hippies", that were desperate to be cool. It was a good era, for those who basically didn't want to "be" anything, but cool!  Being Far out… didn't always work out.
I love observing the cool crowd. It's seems unfair how painlessly they express freedom from society. No one can come close to pulling off the conviction they share for aloofness! They sit on park benches, beside water fountains, or alone at a Starbucks and appear to be accomplishing something extraordinary. I say with envy, how wonderful it would be to have the gift of impassiveness… I could never twirl around and around and around barefoot and bra less, to any kind of music, with my eyes closed, drinking a glass of red wine. I would fall.
When you are cool, you can wear weird hats IN doors,vintage clothes and not look homeless, black rimmed glasses that actually make you look as smart as you are, and have tattoos. I thought all you had to do was smoke!
You don't ask for permission or forgiveness to be cool…but you better be groovy.